3 side seal machine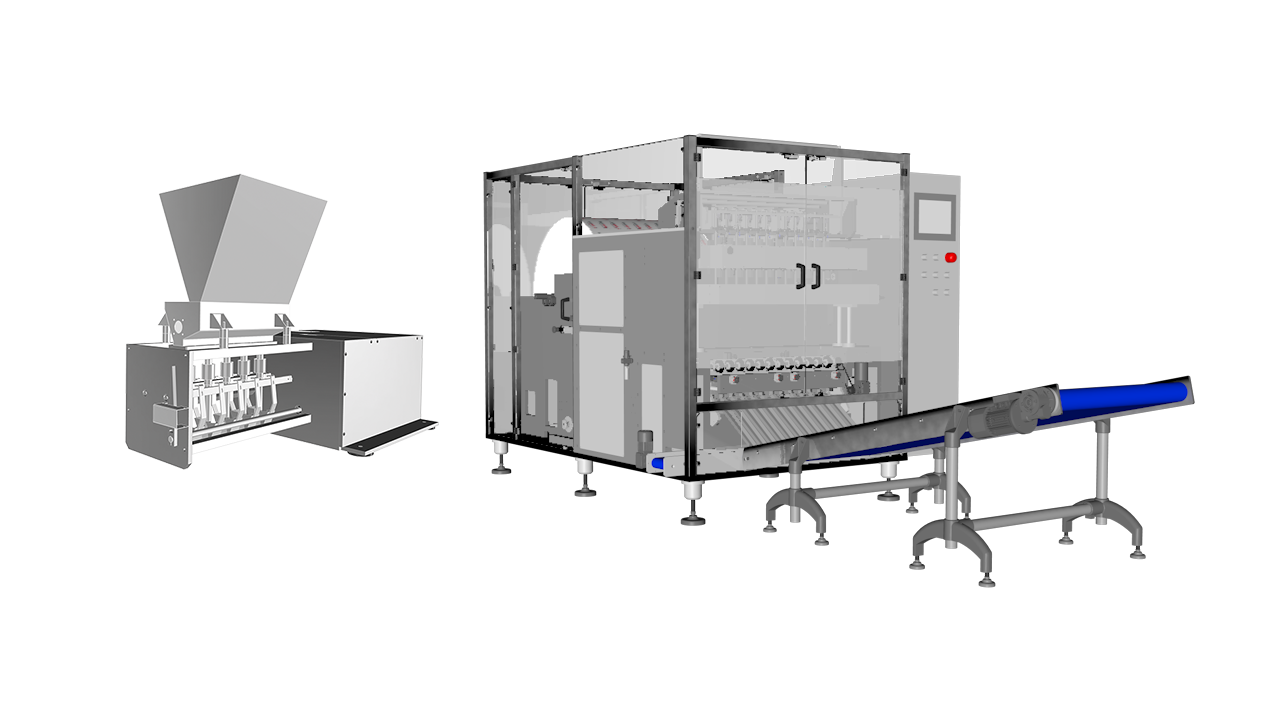 FSSS – Stick
Tilting cup doser for free flowing powders and granules.
VOLUMETRIC FEEDING SYSTEM
Volumetric feeding system with oscillating movement used for free-flowing powders and granules, complete with hopper and feeding tubes. The oscillating movement is controlled by a servomotor to permit precise control of filling and discharging time of the dosing cups.
Fill products: detergents, soluble drinks, powdered soups, etc.
able to handle reels of up to 900mm width and 1000mm diameter;
machine frame in specially treated and hardened aluminium, all parts in contact with the product in AISI 316L stainless steel or foodgrade material;
servo-driven transversal sealing jaws movement, assisted by pneumatic system;
servo-driven reel unwinding for correct and constant control of material tension and diameter;
constant longitudinal temperature control with individual thermocouple-thermoregulator-heater-current detector on each lane;
double conveyor for division of full and empty sticks(while dosing unit is off);
modem for remote troubleshooting and PLC software status diagnosis;
basic parameters easily adjustable from control panel (output speed, sealing temperatures, enabling of various devices eg. printer, agitator, photocell control, etc.);
various optionals available such as:

reel join detection;
easy tear notch and/or bottle neck spout;
dosing system accessories.
| | |
| --- | --- |
| max reel width | 900 mm |
| max reel diameter | 1000 mm |
| sachet width | min. 17 mm – max. 50 mm |
| max stick length | 200 mm |
| voltage | 400 V + N + PE |
| installed power | 17 Kw |
| average absorption | 2-3 Kw |
| air consumption | 500 nl / min |
| dimensions + doser | 2315 x 2200 x 2400 mm |