3 side seal machine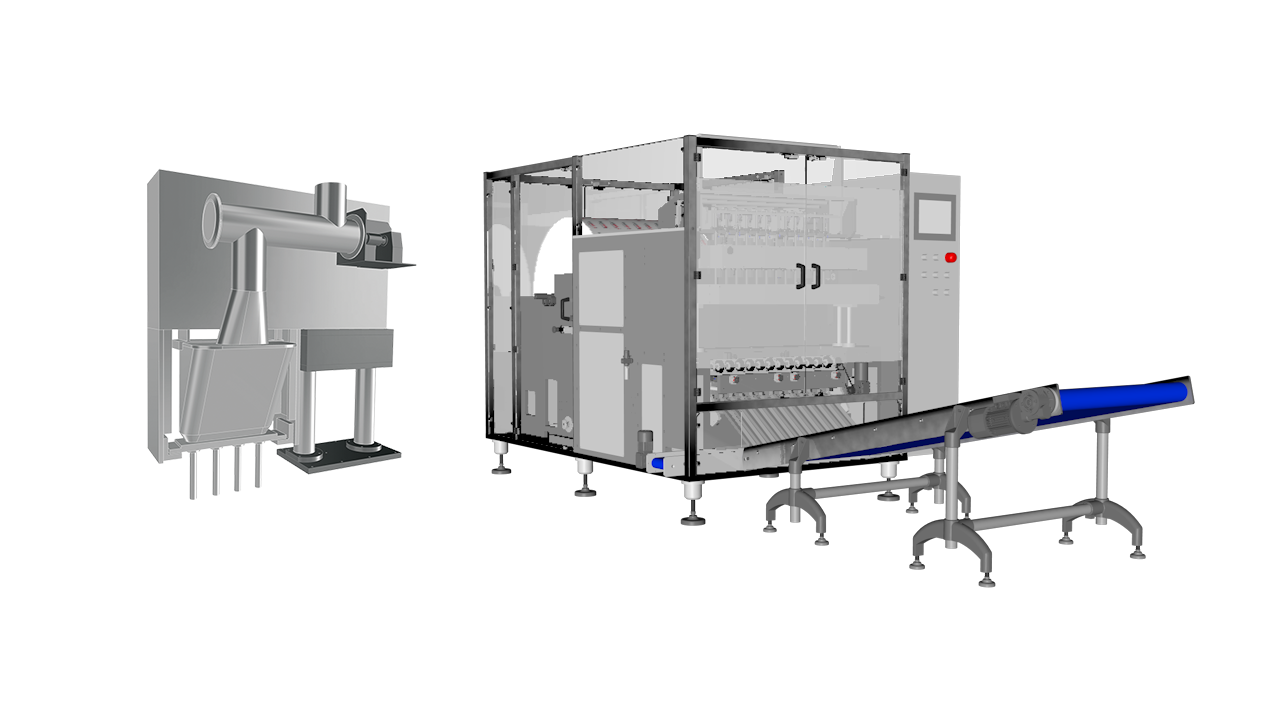 FAF – Stick
Auger Filler Doser for powders & granules.
One (1) Multiple Auger Filler that includes :
Product inlet horizontal screw feeder
Pre feeding hopper with agitator
dosing augers, straight or self-feeding type driven by individual servomotors
Servo driven product cut-off system
All parts in contact with the product are made of Stainless Steel or other food-grade material
Dosing hopper with a transparent inspection window for external level control by means of capacitance sensors
Aluminium Frame Base to mount Multilane sachet machine lifting columns
Programmable number of auger revolutions to achieve the targeted weight
Programmable agitation control
Alarm function indicators with error messages to aid location of the problem
Fill products: Chocolate powder, digestive salts, instant drink, baking powder, vanilla sugar, pharma powder, powdered stock, non-sugar sweeteners, etc.
able to handle reels of up to 900mm width and 1000mm diameter;
machine frame in specially treated and hardened aluminium, all parts in contact with the product in AISI 316L stainless steel or foodgrade material;
servo-driven transversal sealing jaws movement, assisted by pneumatic system;
servo-driven reel unwinding for correct and constant control of material tension and diameter;
constant longitudinal temperature control with individual thermocouple-thermoregulator-heater-current detector on each lane;
double conveyor for division of full and empty sticks(while dosing unit is off);
modem for remote troubleshooting and PLC software status diagnosis;
basic parameters easily adjustable from control panel (output speed, sealing temperatures, enabling of various devices eg. printer, agitator, photocell control, etc.);
various optionals available such as:

reel join detection;
easy tear notch and/or bottle neck spout;
dosing system accessories.
| | |
| --- | --- |
| max reel width | 900 mm |
| max reel diameter | 1000 mm |
| sachet width | min. 17 mm – max. 50 mm |
| max stick length | 200 mm |
| voltage | 400 V + N + PE |
| installed power | 17 Kw |
| average absorption | 2-3 Kw |
| air consumption | 500 nl / min |
| dimensions + doser | 2315 x 2200 x 2400 mm |